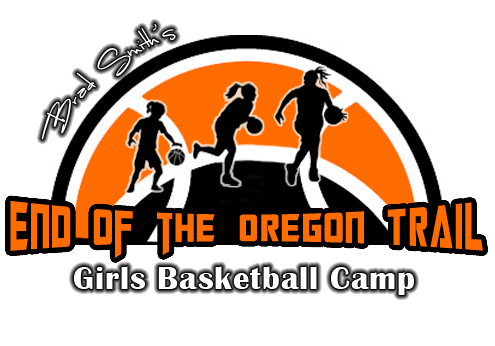 Brad Smith's EOT Girl's Basketball Camps
June 27- 30, 2022
About this Individual Camp
The camp will run from 8:30am-11:30am for girls entering 1st-6th grades and 1:00pm-5:00pm for girls entering 6th-9th grades.
Camp emphasis is defensive fundamentals, ball handling, offensive moves and shooting, with the use of videotape review.
The camp stresses competitive games and contests that allow the players to put into practice what they have been taught. Campers entering 1st through 3rd grade will have the opportunity to use the mini-hoops throughout the camp! The last day is a basketball skill Olympics, where the players attempt to test their skills during competitive drills. There are daily awards and prizes for the winners of these competitions and all participants receive a camp T-shirt.
The camp has been sold out every year because of its focus on the improvement of the participants and the enthusiasm it generates. The camp draws players from all over Clackamas County and the Portland area. The camp has been home to over 46 all state players and 10 high school All Americans.
Limited enrollment allows for all instruction, drills, and games to be conducted on a 7 to 1 ratio. We will limit the camp to 112 participants.
The camp director is retired Oregon City coach Brad Smith. He has been a 3-time USA Today and WBCA National coach of the year. He is a member of the State of Oregon, George Fox university, Women's basketball and Springfield Hall of Fame. His teams have won 3 National championships, 10 state championships, and 23 league titles.

Sessions
Brad Smith Camp: June 27- 30, 2022 at Oregon City High School - Camp will emphasize defensive fundamentals, ball handling, offensive moves and shooting.
Cost:
$150
Important Links
INDIVIDUAL REGISTRATION
Directions
Contacts
Please reach out to any of the contacts listed to answer any questions that may not be answered here.