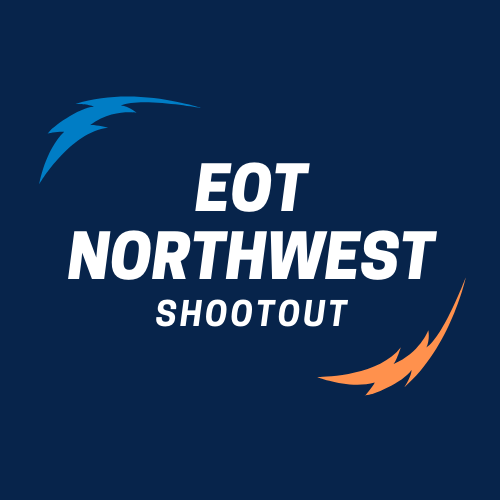 EOT NW SHOOTOUT: June 30-July 2, 2023
Centralia, WA
About this Tournament
$480 per team, multi team discount of $50 off per team. This tournament is for boys & girls teams, 5th grade through HS. 5 game guarantee. This will be a great tournament to get your team prepared for the July 2023 NCAA viewing period. All games will be played at the NW Sports Hub in Centralia, WA. Unsigned and uncommitted seniors (Class of 2023) will be allowed to participate.
All Divisions (list grade & gender in notes)
Boys & Girls teams, 5th grade through HS
Cost: $480/per team
Important Links
REGISTRATION & PAYMENT
Tickets
Travel Concierge
Directions
Schedule
Team List
Brackets
Coaches Info
College Coaches
All Tournament Results
Contacts
Please reach out to any of the contacts listed to answer any questions that may not be answered here.