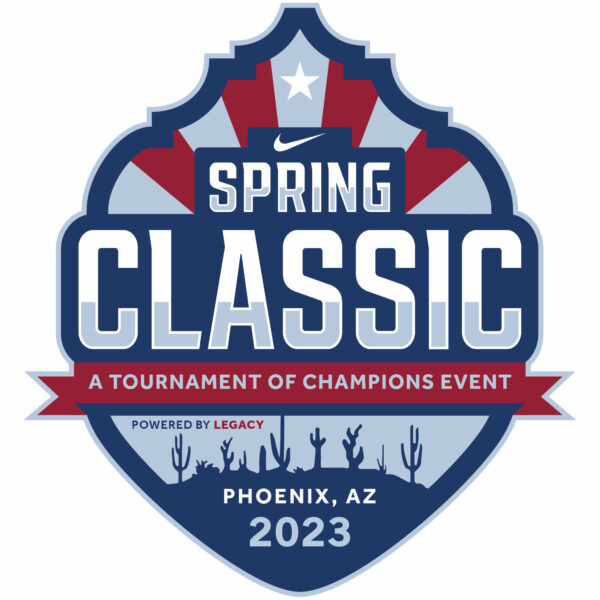 SPRING CLASSIC - in partnership with TOC Events: May 19- 21, 2023
Phoenix, AZ
About this Tournament
The Spring Classic will be played entirely at Bell Bank Park in Mesa. The Park is a 320-acre, world-class family and sports entertainment destination that includes seventeen (17) hardwood floors – each with independent LED scoreboards and shot clocks – including a 1,200-seat Championship arena. Ten (10) additional Maple Select Sport Courts will raise the total capacity of the event to 288 teams. The facility was completed in early 2022 at a cost of greater than $280-million dollars and is now the largest multi-sport and entertainment park in the world. All participating teams will be guaranteed four (4) games.
Important Links
Tournament Registration
Tickets
Travel Concierge
Directions
Schedule
Team List
Brackets
Coaches Info
College Coaches
All Tournament Results
Contacts
Please reach out to any of the contacts listed to answer any questions that may not be answered here.